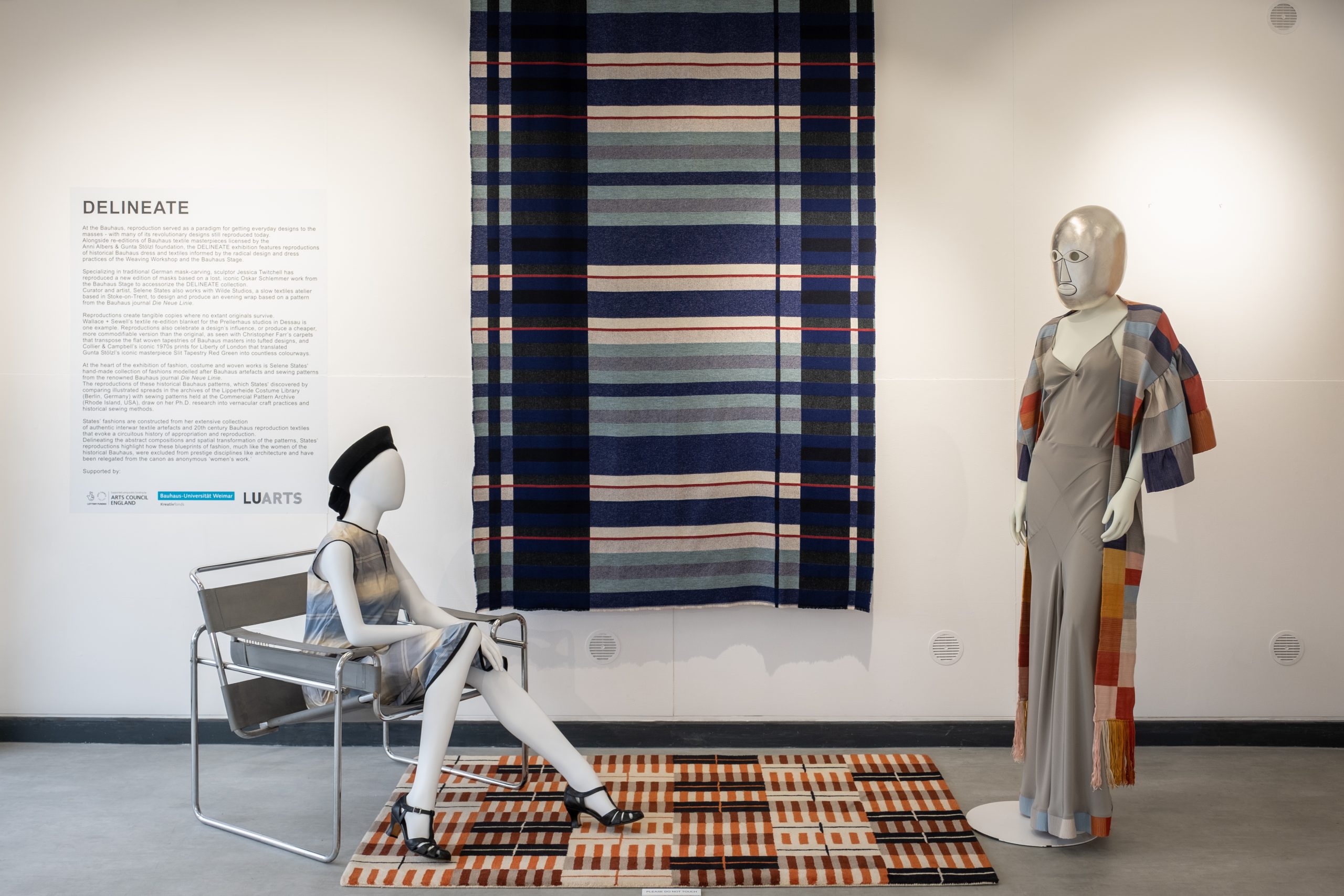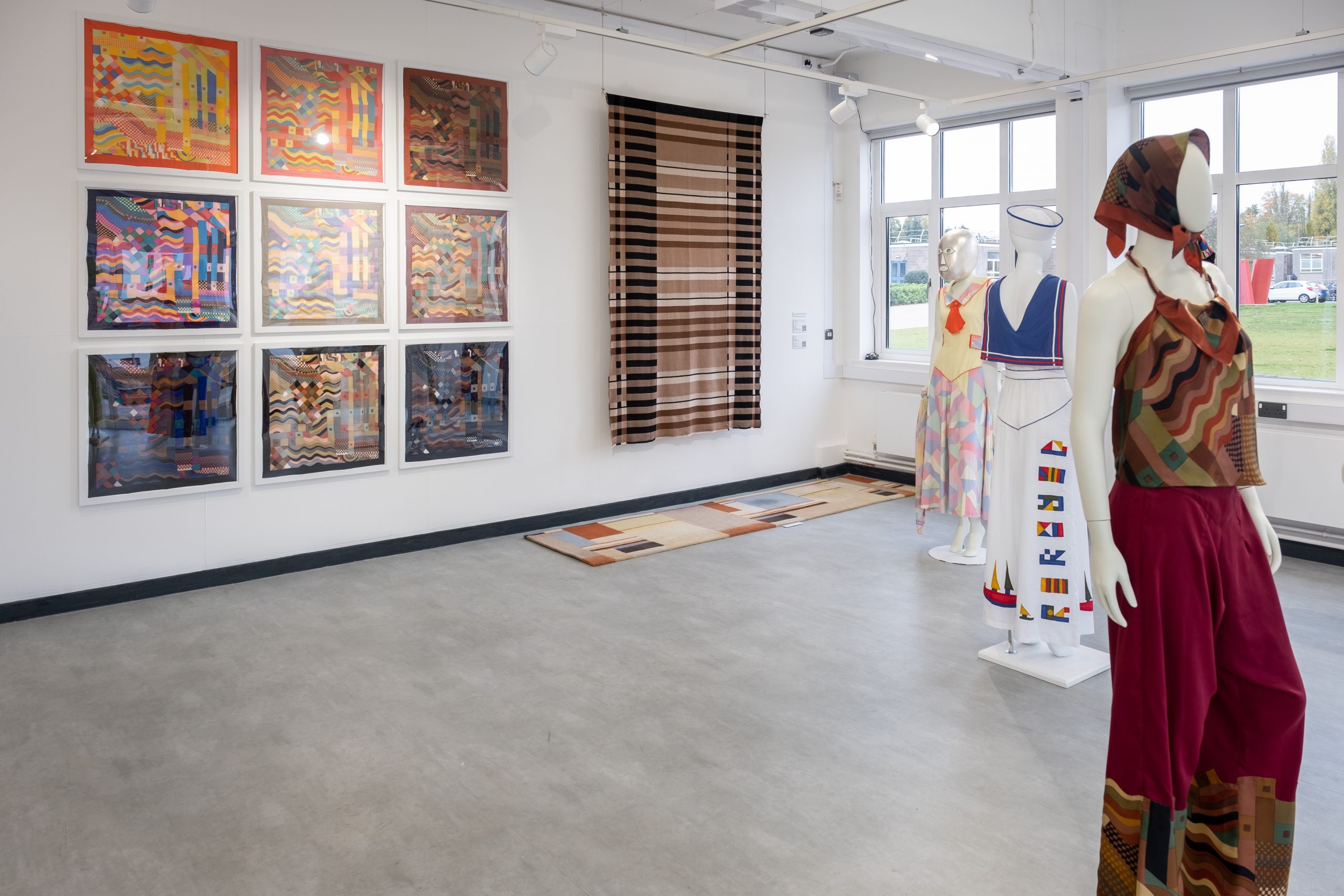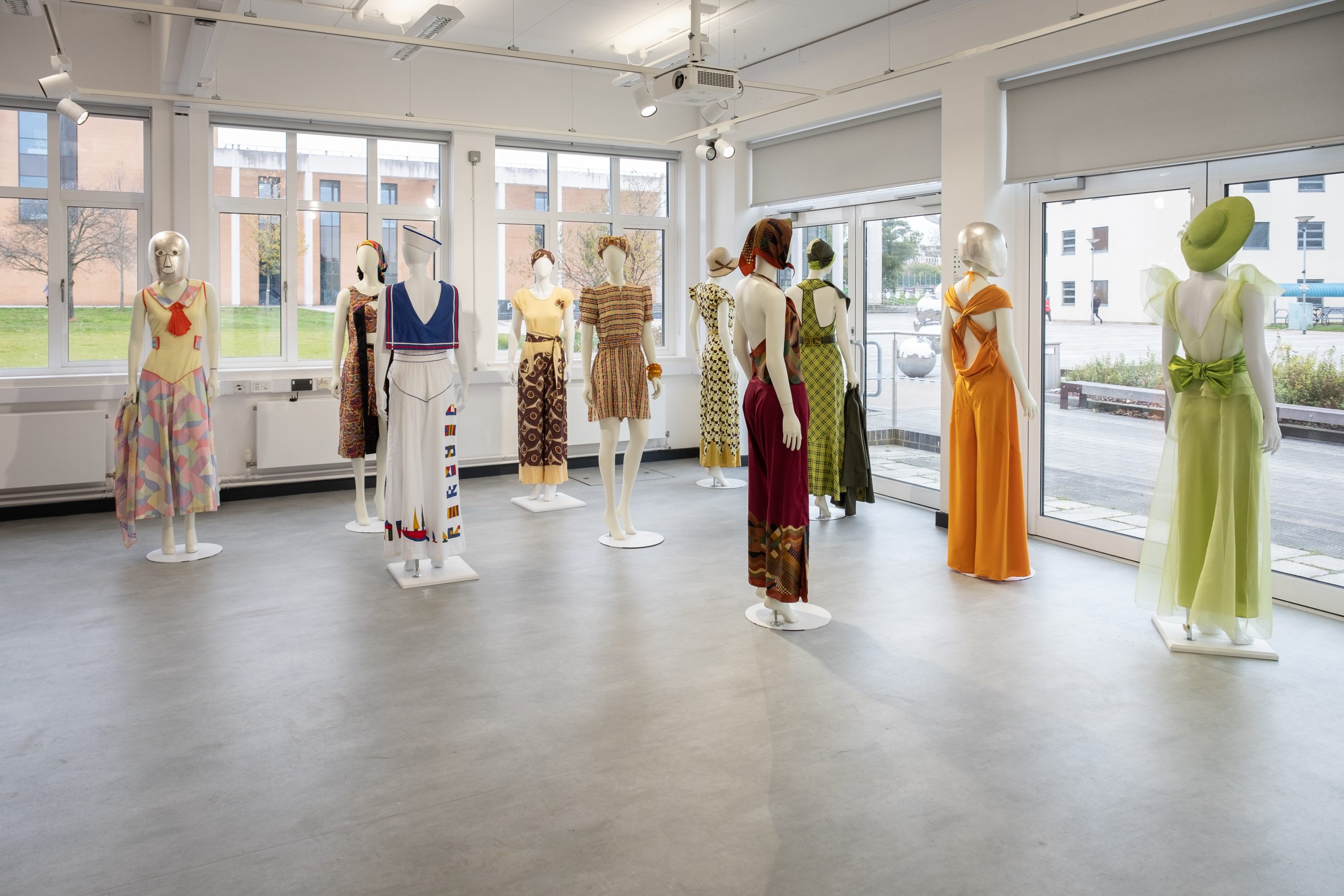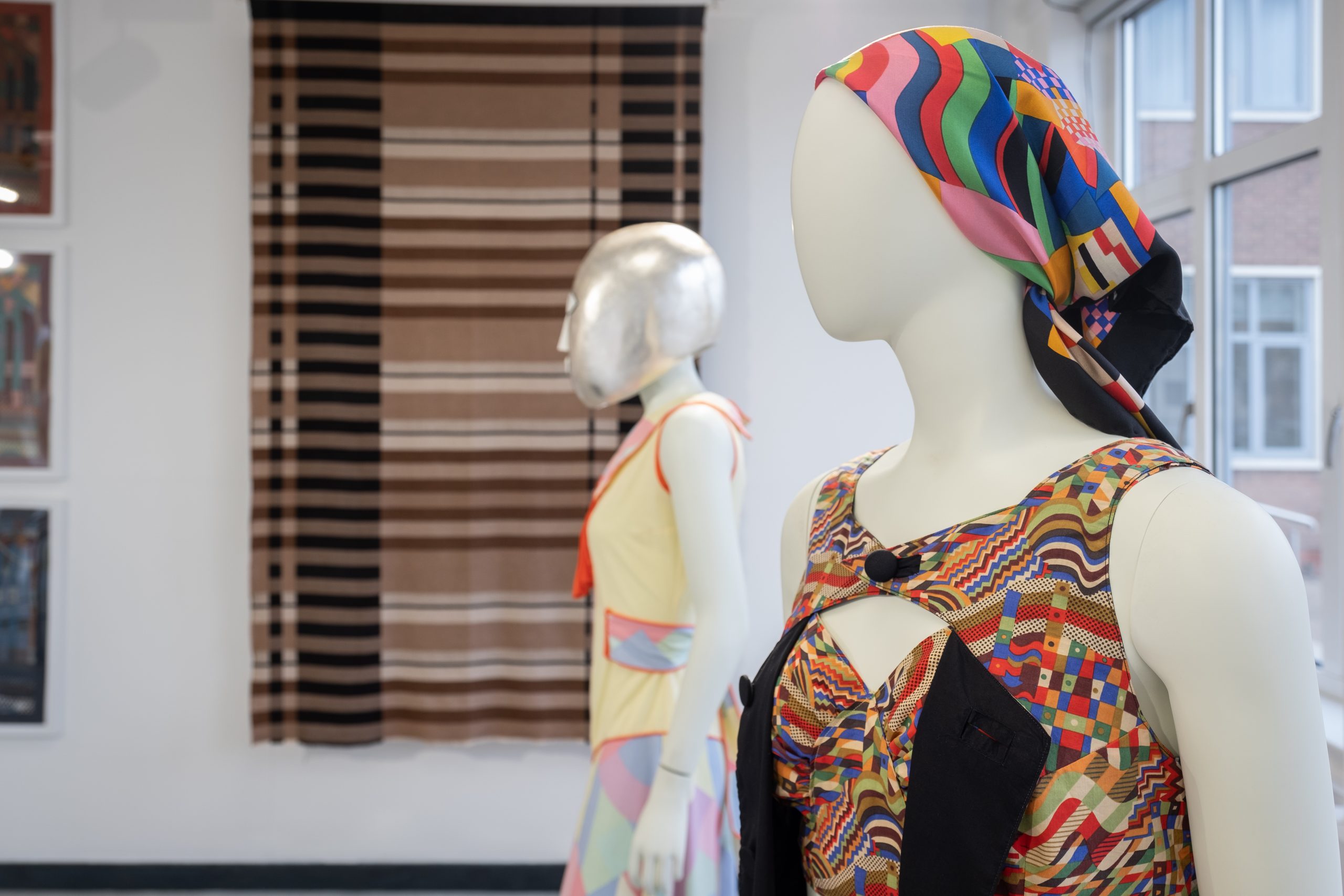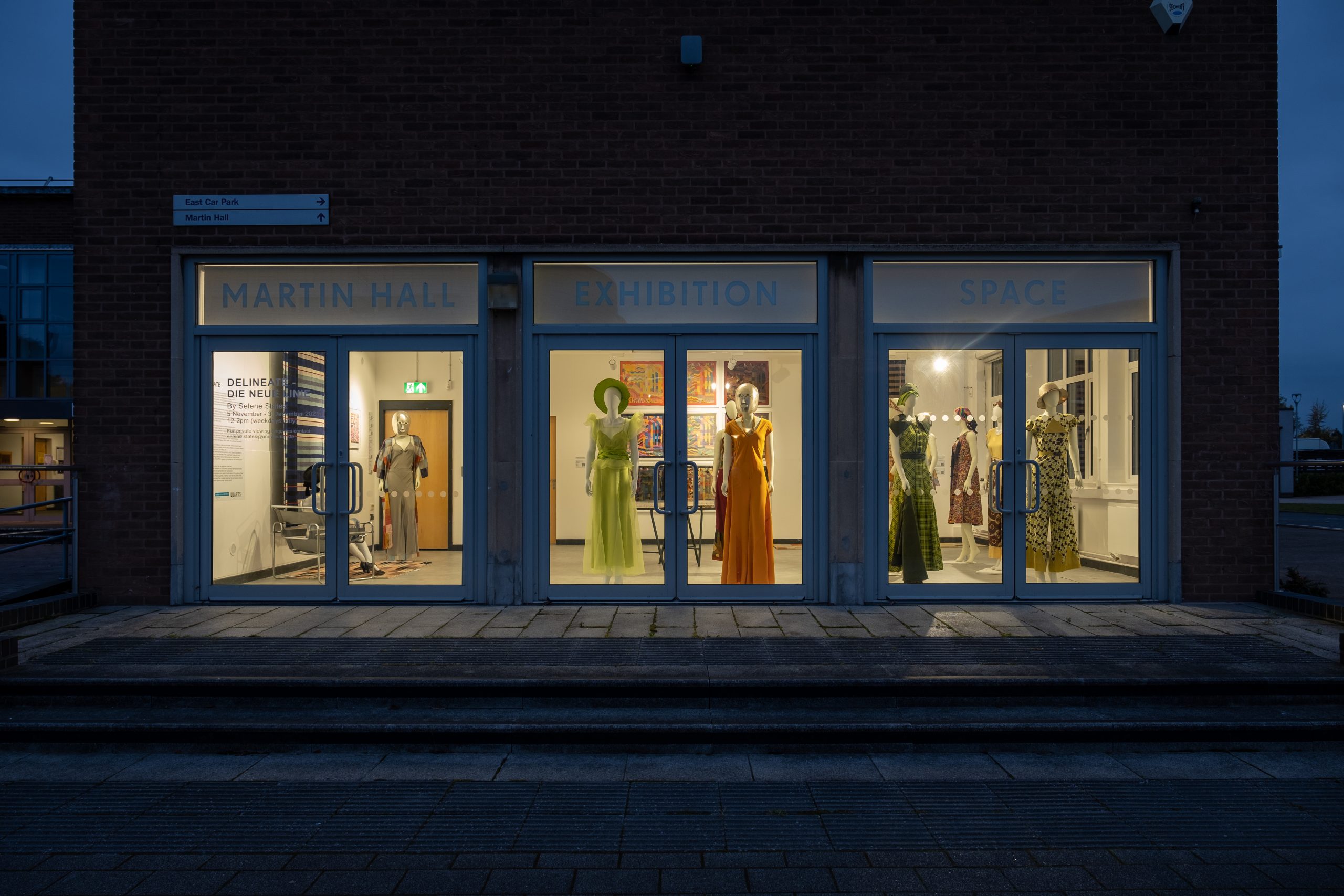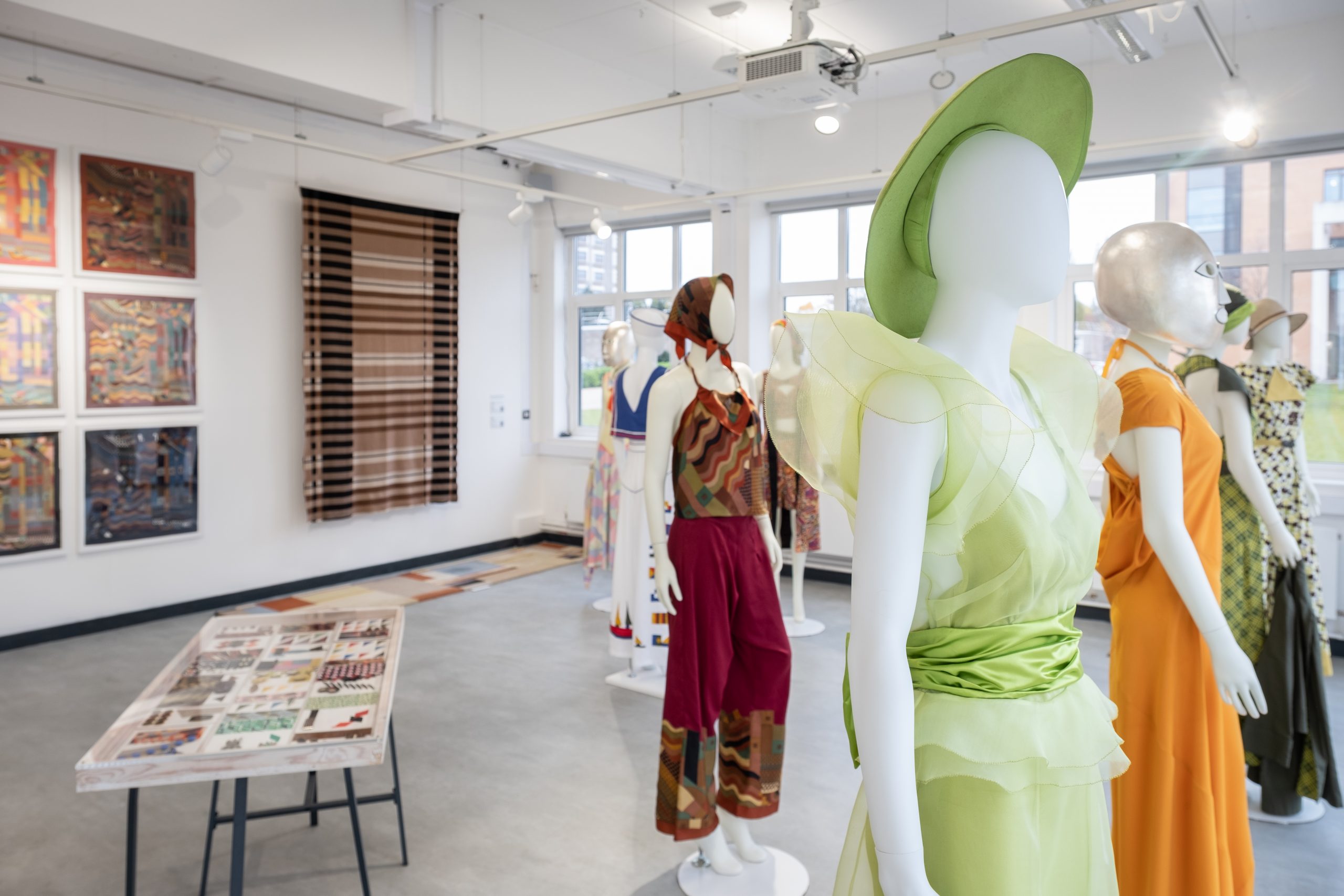 Combining new artistic commissions and installations, licensed Bauhaus re-editions and twelve mounted fashions, the exhibition DELINEATE features dress, costume and textile works that highlight the concept of reproduction as a Bauhaus design paradigm. 
DELINEATE – DIE NEUE LINIE
The Bauhaus centenary excited growing curiosity about what they wore at the Bauhaus, yet there seems to be little consensus and much extrapolation on its fashions. One of the problems is that only a handful of original Bauhaus garments survive; most studies of Bauhaus fashion rely heavily on archival photographic sources or written accounts to examine the dress practices of the Bauhäusler/innen. Meanwhile collections often feature reproductions of designs ungrounded in academic research.
Alongside re-editions of Bauhaus textile masterpieces licensed by the Anni Albers & Gunta Stölzl foundation, the DELINEATE exhibition features reproductions of historical Bauhaus dress and textiles informed by the radical design and dress practices around the Weaving Workshop and Bauhaus Stage. At the heart of the exhibition of fashion, costume and woven works is Selene States' hand-made collection of fashions modelled after Bauhaus artefacts and sewing patterns from the renowned Bauhaus journal Die Neue Linie. The reproductions of these historical Bauhaus patterns, which States' discovered comparing illustrated spreads in the archives of Lipperheide Costume Library (Berlin, German) with sewing patterns held at the Commercial Pattern Archive (Rhode Island, USA), draw on her Ph.D. research into vernacular craft practices and historical sewing methods. The dress collection is constructed from States' extensive collection of authentic interwar textile artefacts and 20th century Bauhaus repro textiles that highlight a circuitous history of appropriation and reproduction. Delineating the abstract compositions and spatial transformation of the patterns, States' reproductions highlight how these blueprints of fashion have been excluded from the Bauhaus canon as anonymous "women's work", much as the women of the historical Bauhaus school were banished from disciplines of architecture and relegated to the weaving department.
The show also features new artistic commissions with international experts engaging in practice-based research into the intangible heritage of mask-making and weaving at the Bauhaus. Specializing in traditional German mask-carving, sculptor Jessica Twitchell has reproduced a new edition of masks based on a lost iconic Oskar Schlemmer work from the Bauhaus Stage to accessorize the DELINEATE colleciton. States' collaboration with Wilde Studios, a slow textiles atelier based in Stoke-on-Trent made up of the Bulgarian-British Wilde sisters involves natural dyer Katrina dying silk skeins, woven by Nadine on a traditional treadle loom into uncut bands, assembled by States into an evening wrap based on a Die Neue Linie pattern. At the Bauhaus, reproduction served as a paradigm for getting everyday designs to the the masses – with many of its revolutionary designs continuing to be reproduced today. Reproductions create tangible copies where no extant originals survive, such as with Wallace + Sewell's textile re-edition blanket for the Prellerhaus studios in Dessau.  Reproductions celebrate a design's influence, or produce a cheaper, commodifiable version than the original. Christopher Farr's carpets transpose the flat woven tapestries of Bauhaus masters into tufted designs while Collier & Campbell's iconic 1970s prints for Liberty of London translated Gunta Stölzl's iconic masterpiece Slit Tapestry Red Green (1927) into countless colourways. Celebrating how the concept of reproduction has shaped generations of dress and textile makers, the show DELINEATE retraces a radical history of reproduction to question how authenticity is embodied in art and design collections.
Featuring Bauhaus textile, fashion & costume designs reproduced by
Collier & Campbell
Christopher Farr
Selene States
Jessica Twitchell
Wallace + Sewell
Wilde Studio
Curated by Selene States.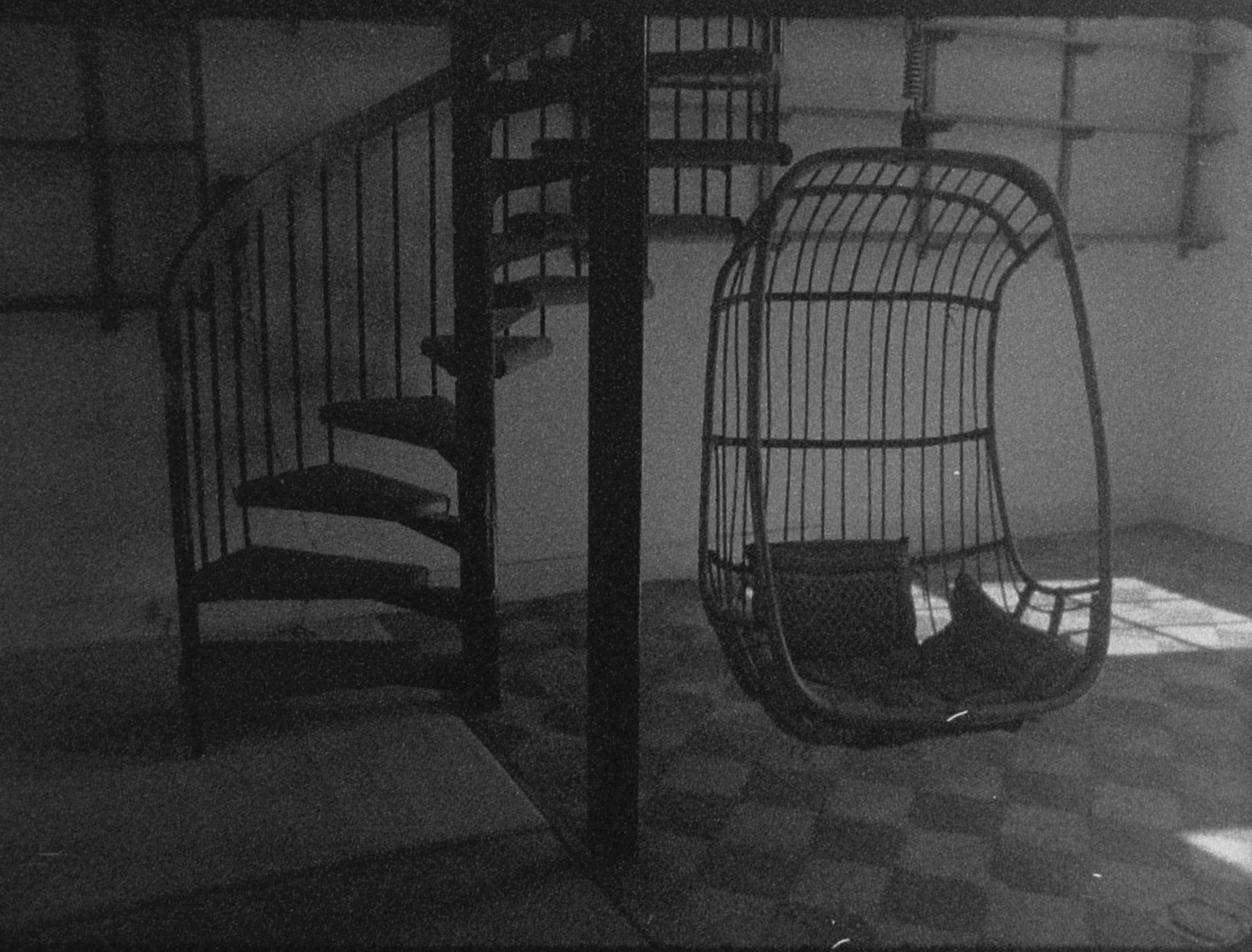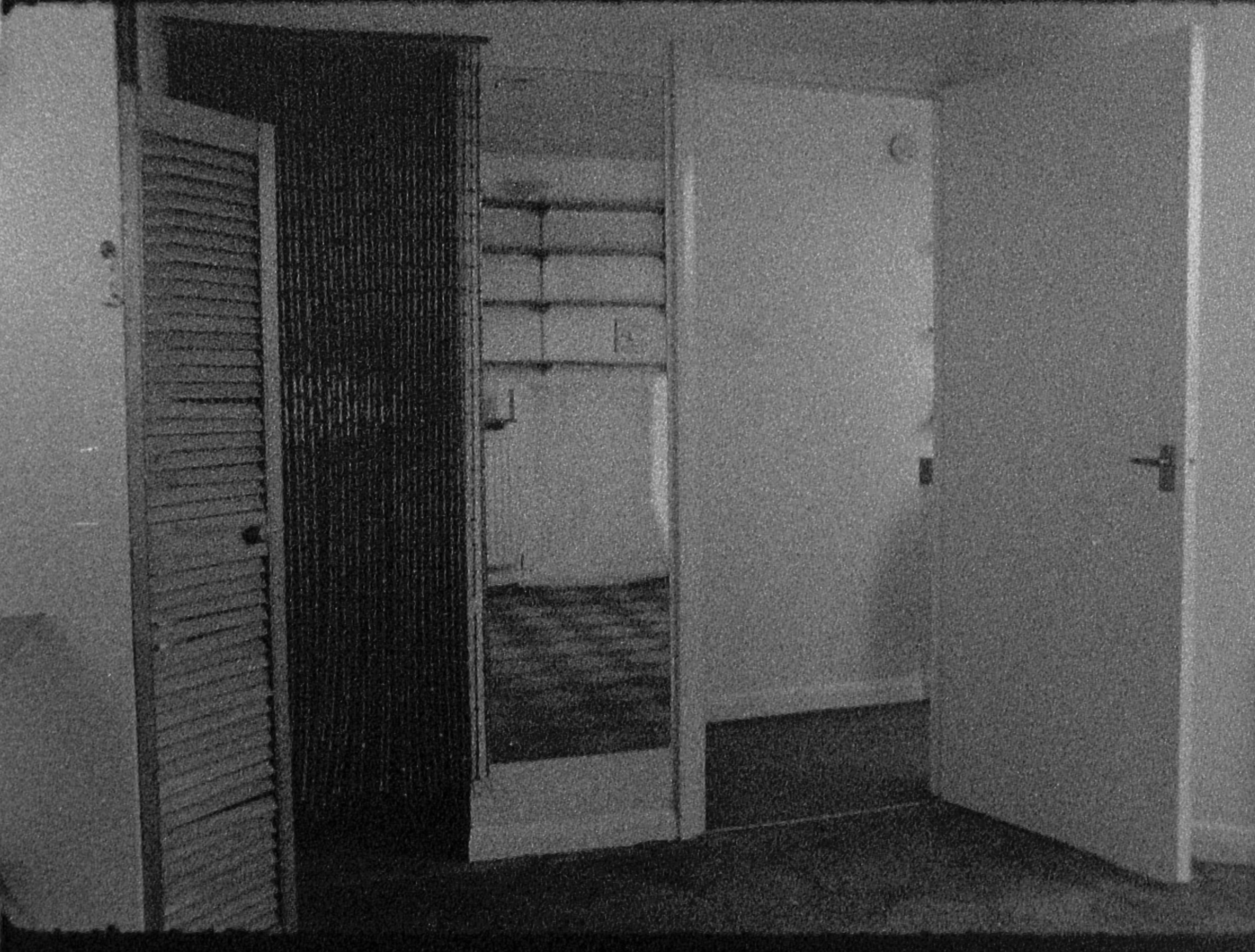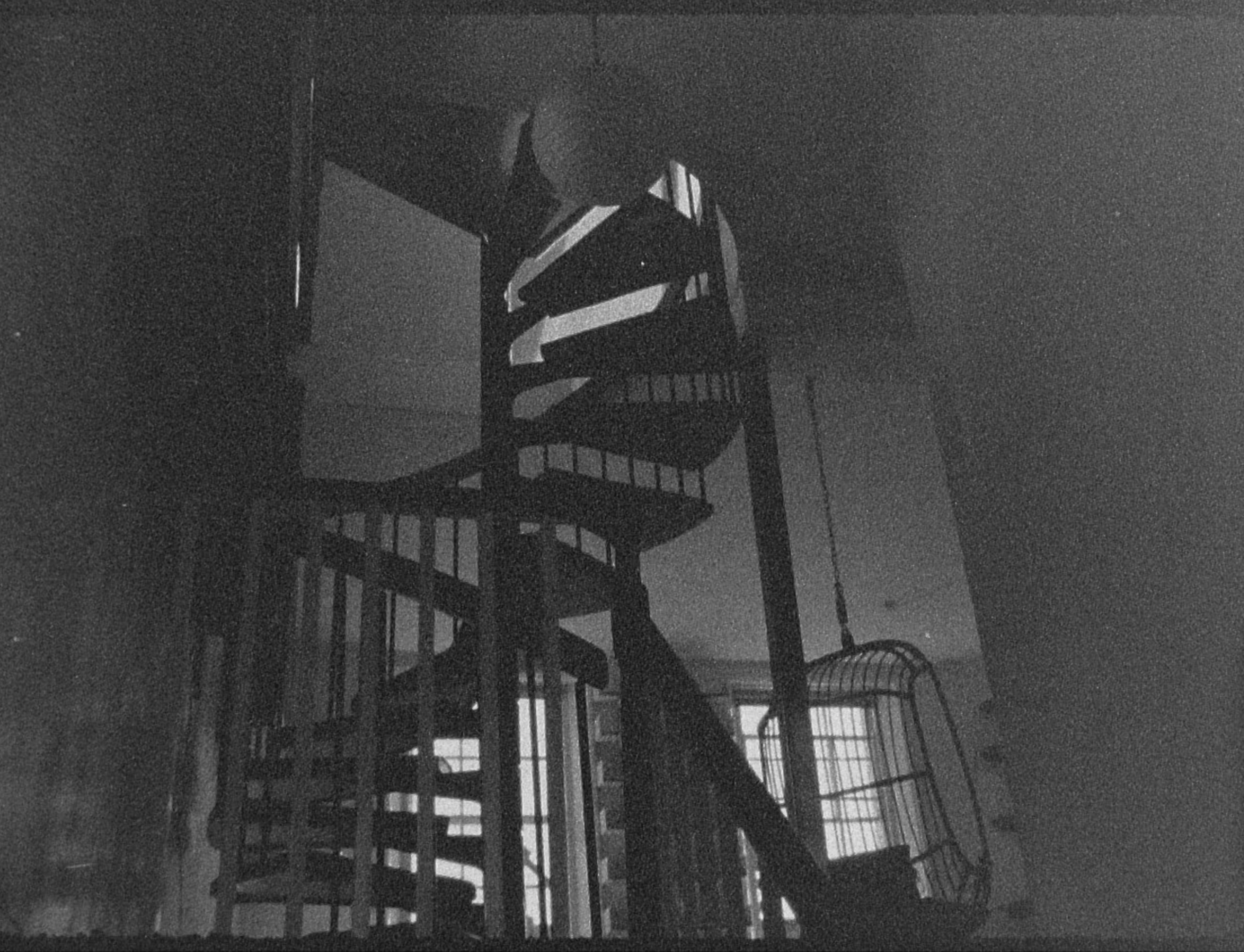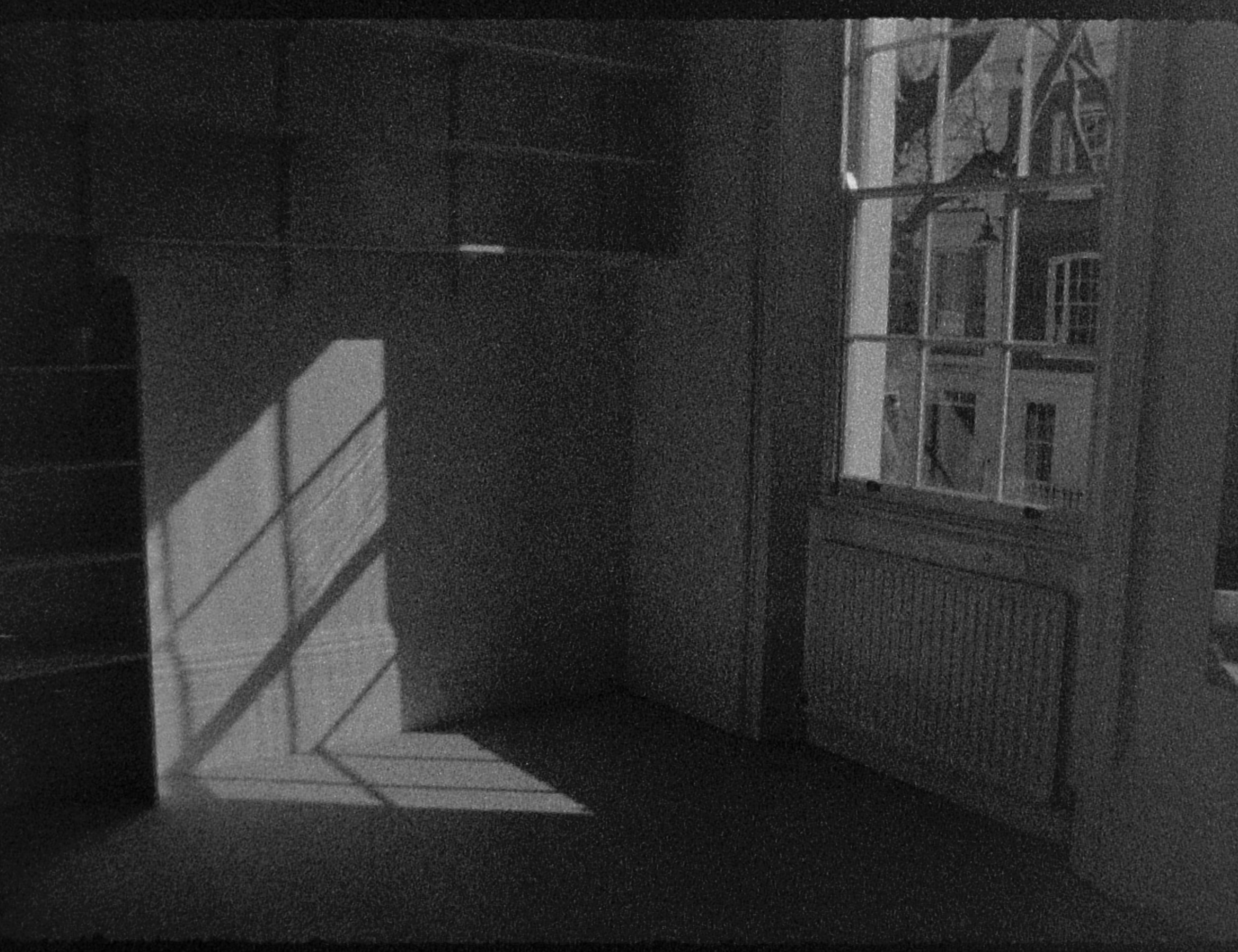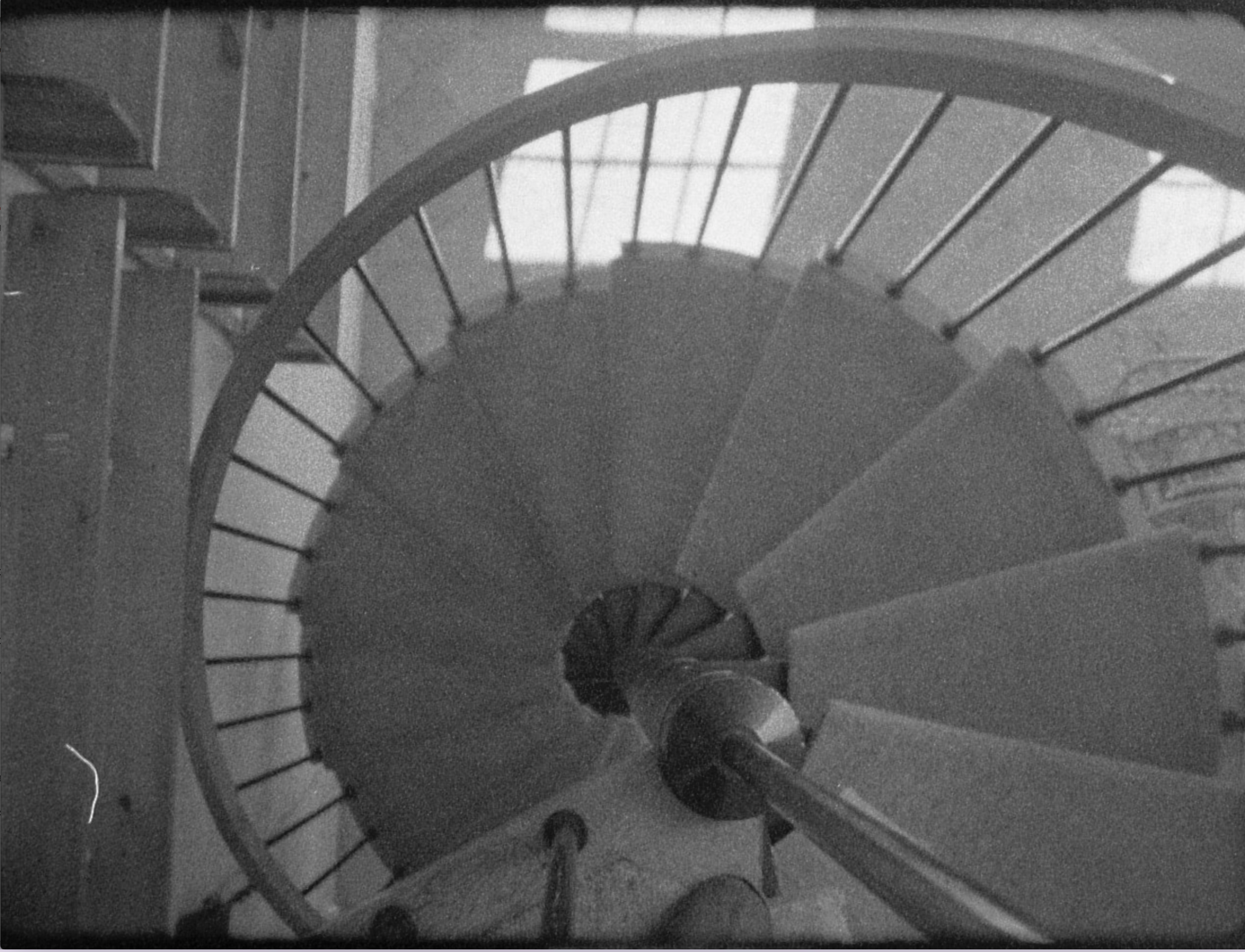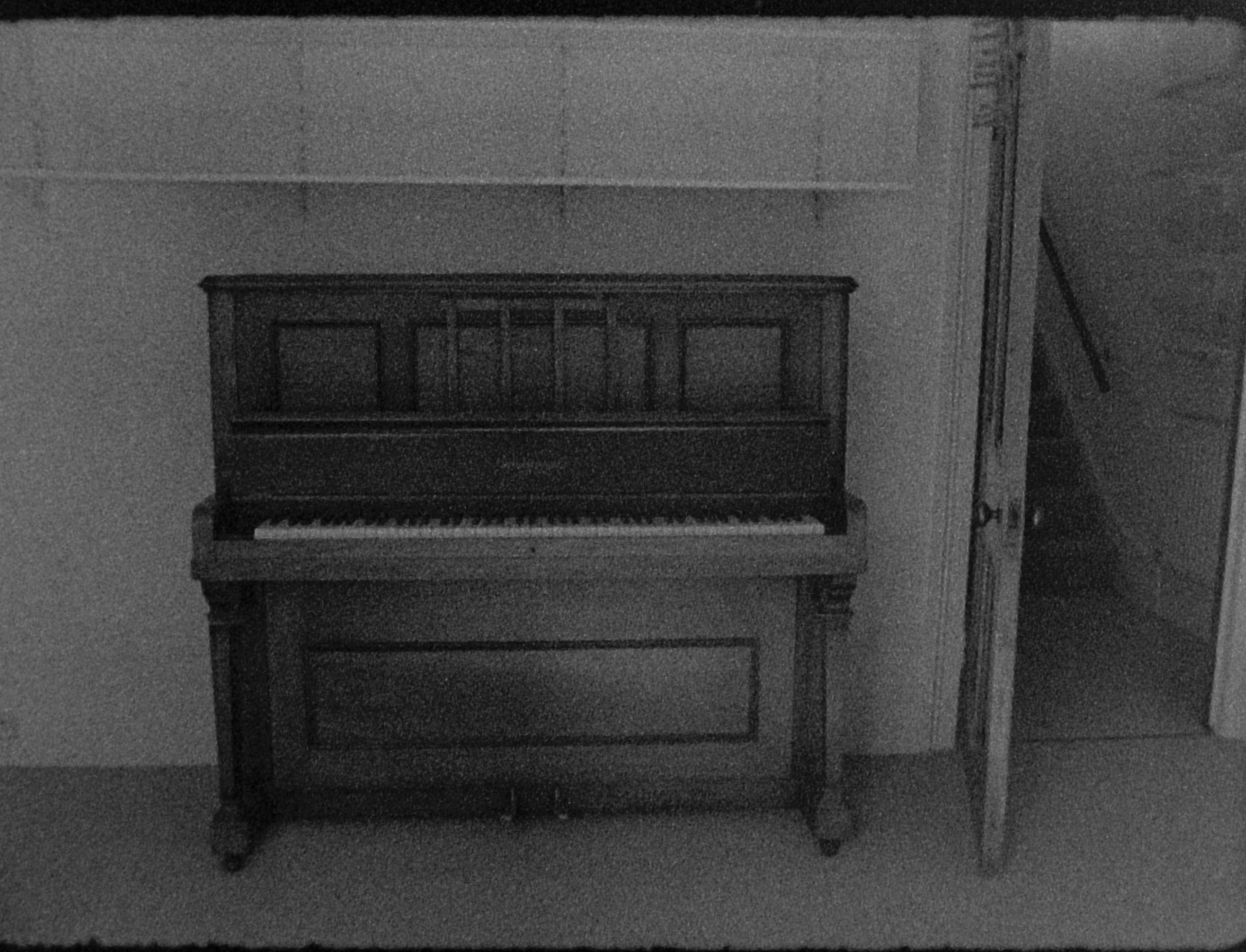 The 16mm film installation formally reproduces the narrative ellipses of the eponymous photo essay, echoing and reverberating within the architectonic spaces of the hollowed out family home at 17 Richmond Avenue, exploring presence in absence.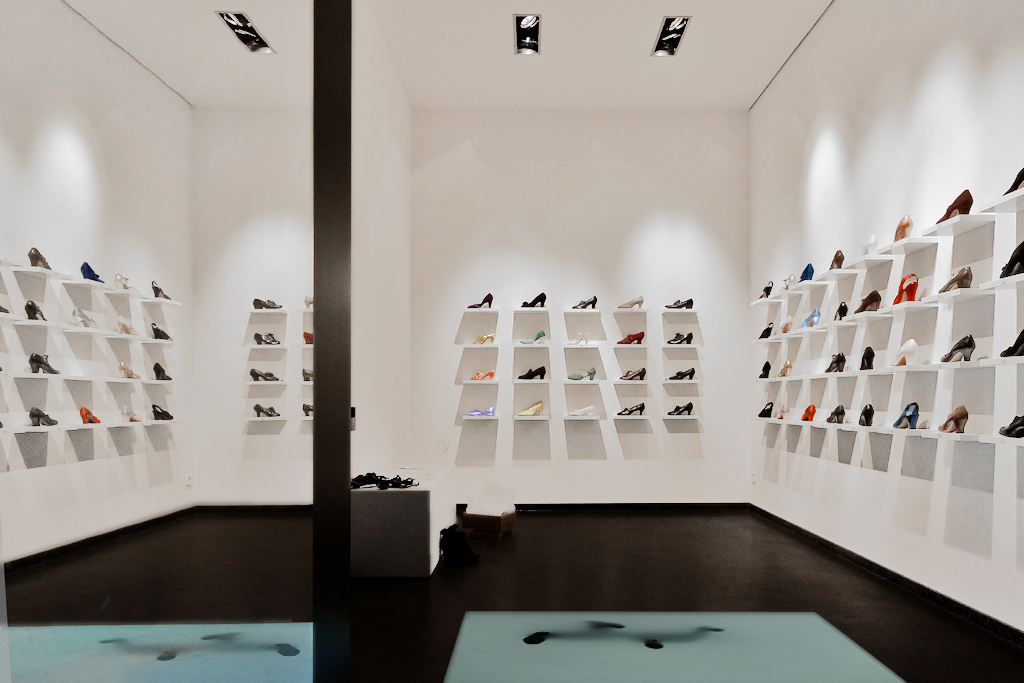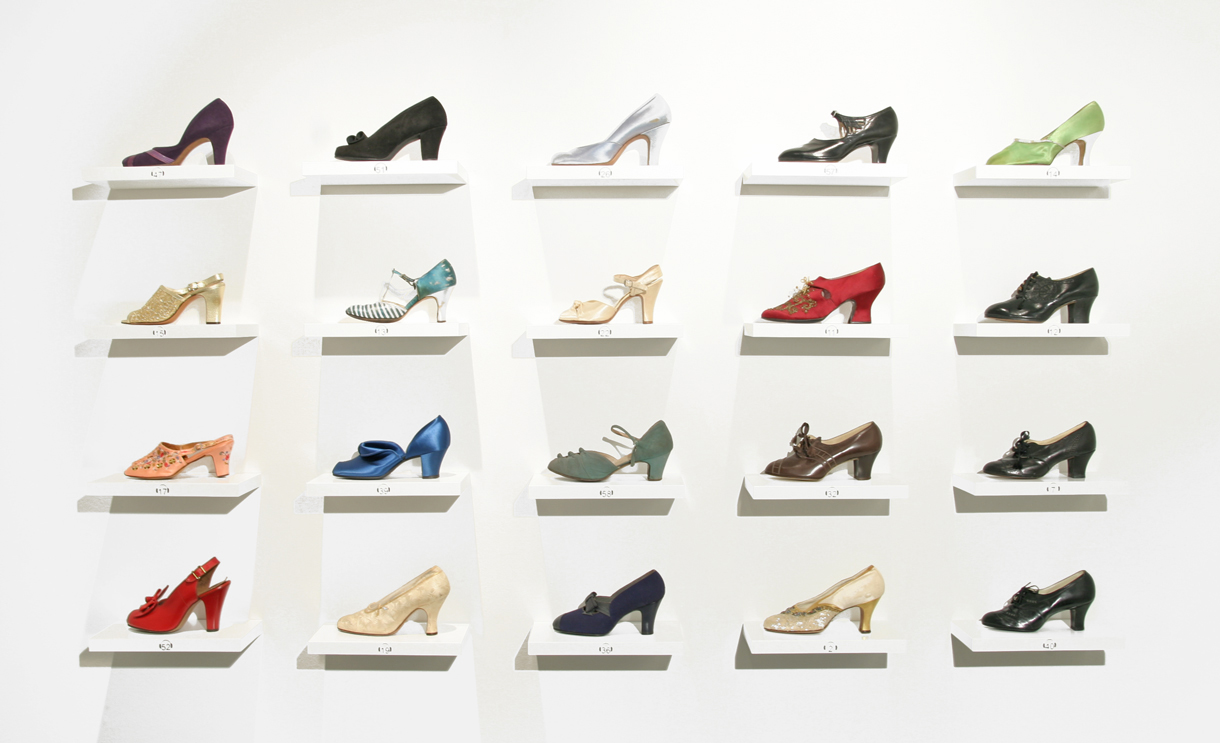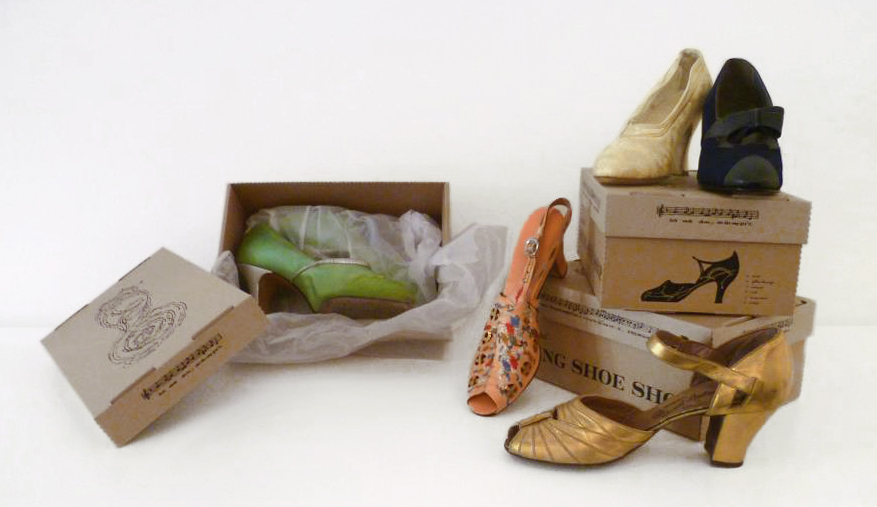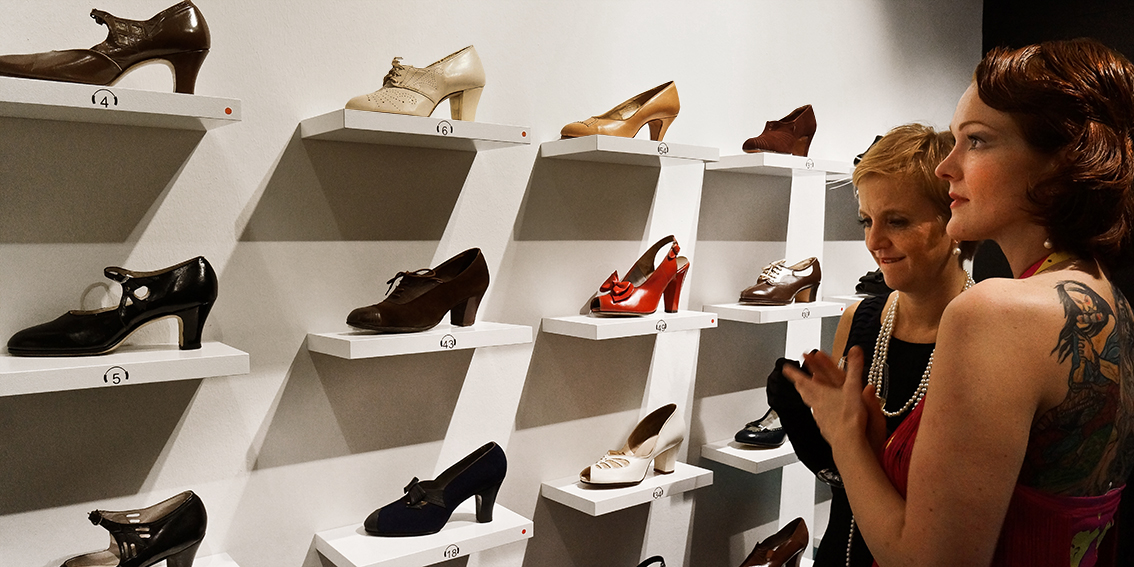 Inaugurating the new 45cbm gallery at the Kunsthalle Baden-Baden, the Swing Shoe Shop involved opening a pop-up shoe shop using Apple-store aesthetics to sell original 1920's-1940's shoes. Gallery attendants and curators sold the ready-to-wear readymades for the bargain price of €99.90. The spectacle of disarmed museum visitors caught up in a frenzy of nostalgic consumer desire was accompanied by a floor projection of swing-dancing feet, showing people how to use their 'new' shoes. Meanwhile a museum audio guide prompted critical reflection on the spectacle with back-stories to the antique luxury items. A swing dance lesson opened and closed the exhibition.
At the Swing Shoe Shop, the spectacle of disarmed museum visitors caught up in a frenzy of nostalgic consumer desire was accompanied by a floor projection of swing-dancing feet, showing people how to use their new shoes. A live swing dancing workshop opened and closed the exhibition. Footwork Inversion's video floor projection is also a precursor to the work-in-progress 16mm film installation Syncopation.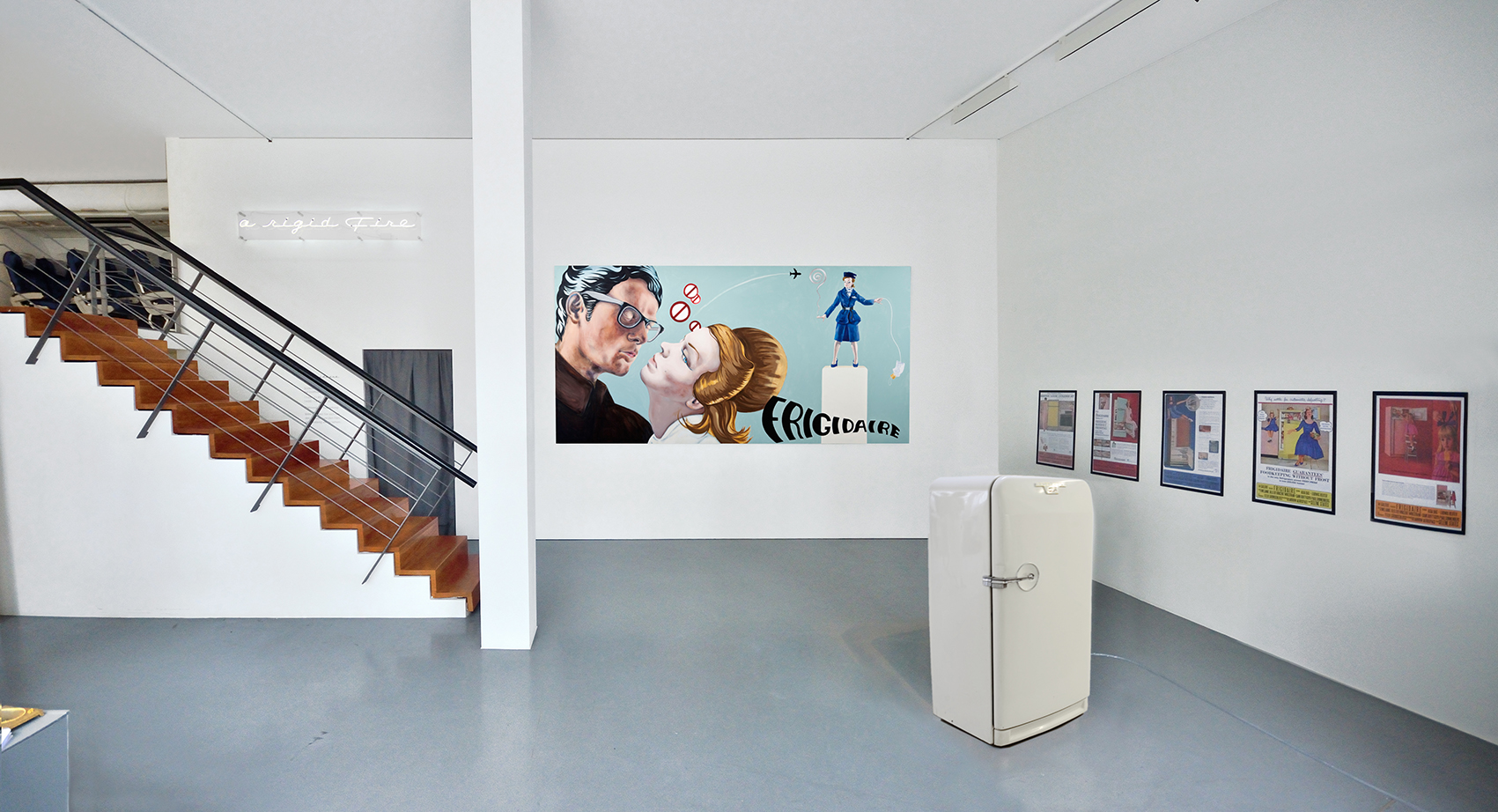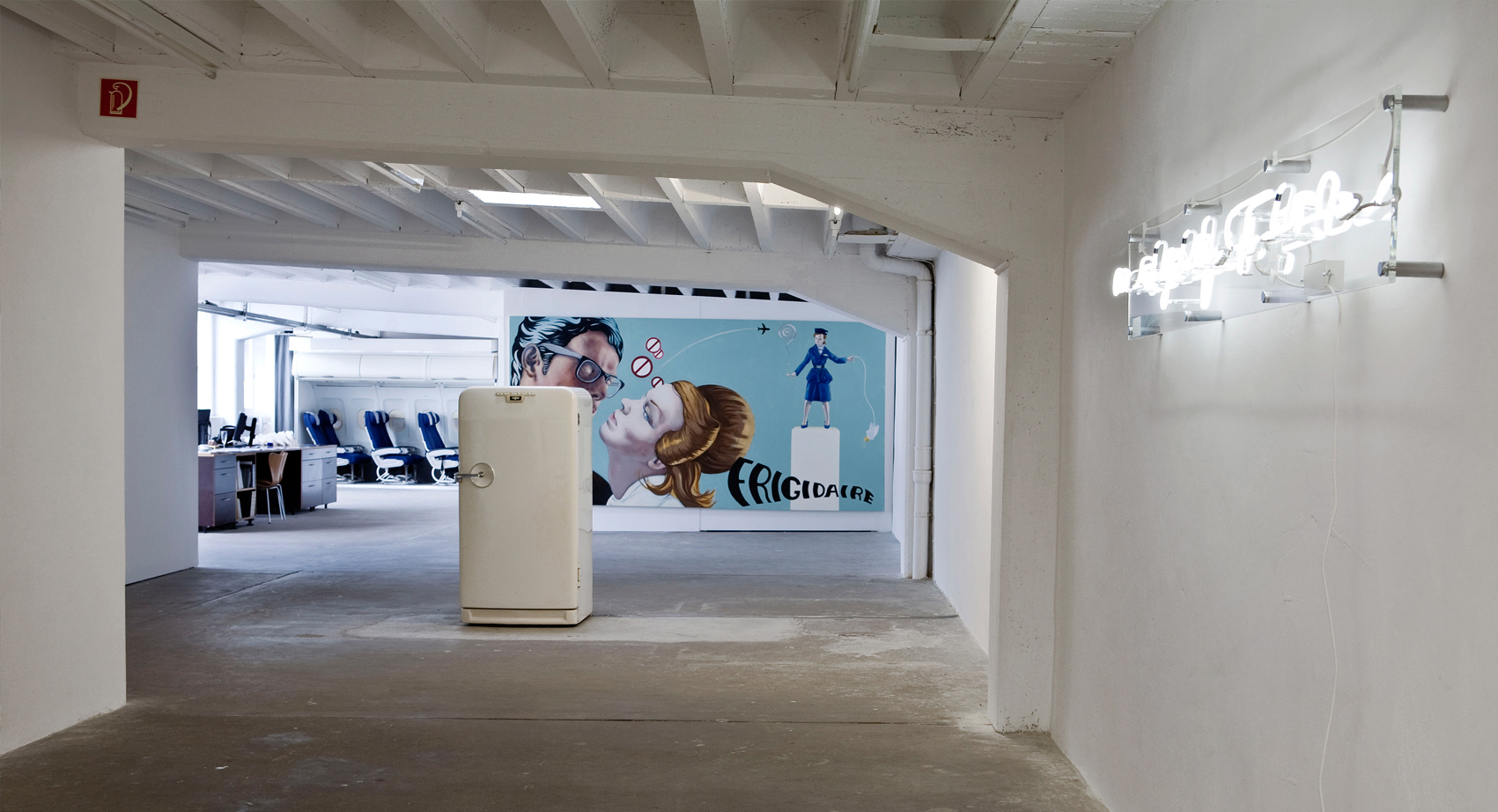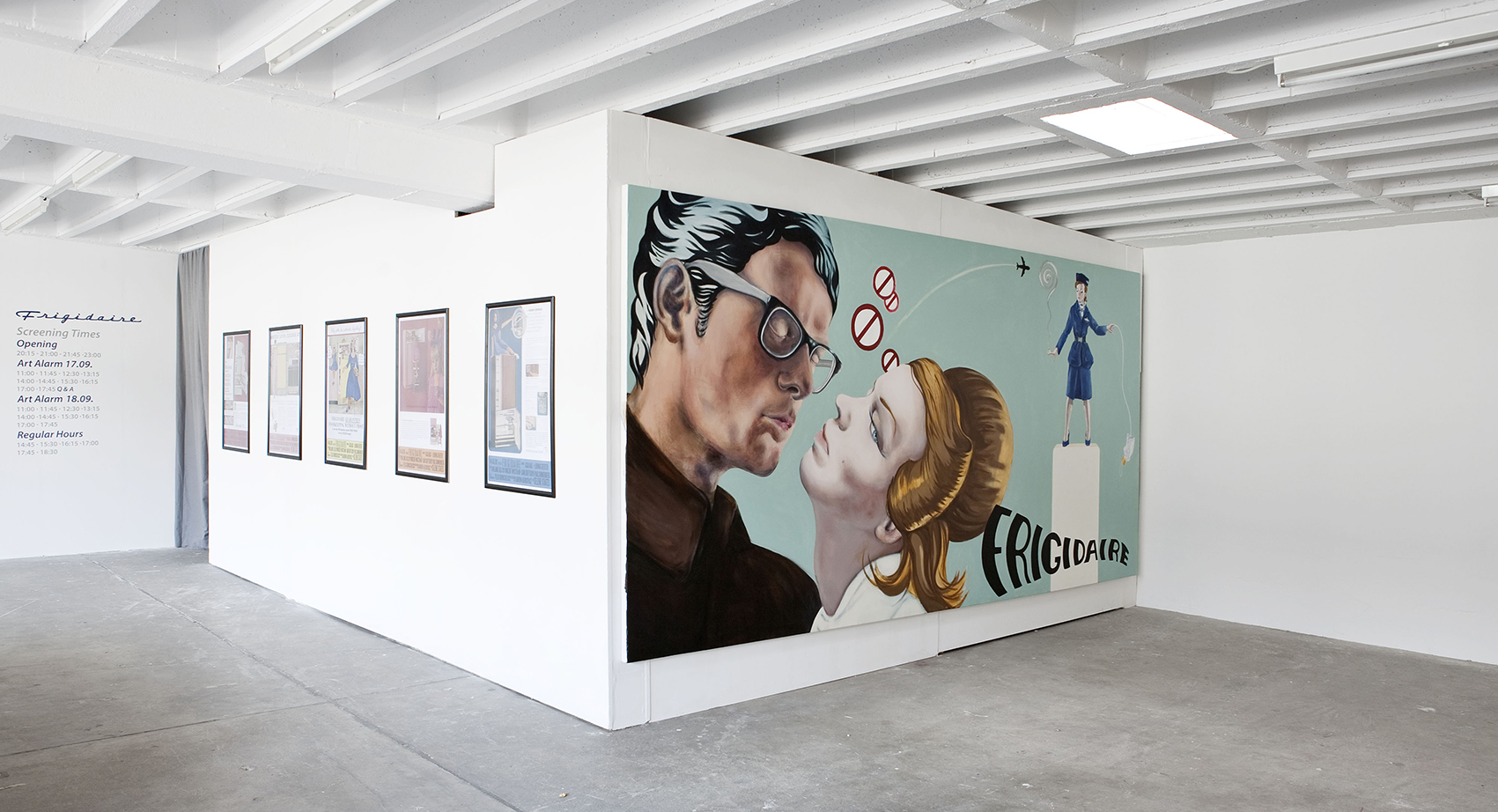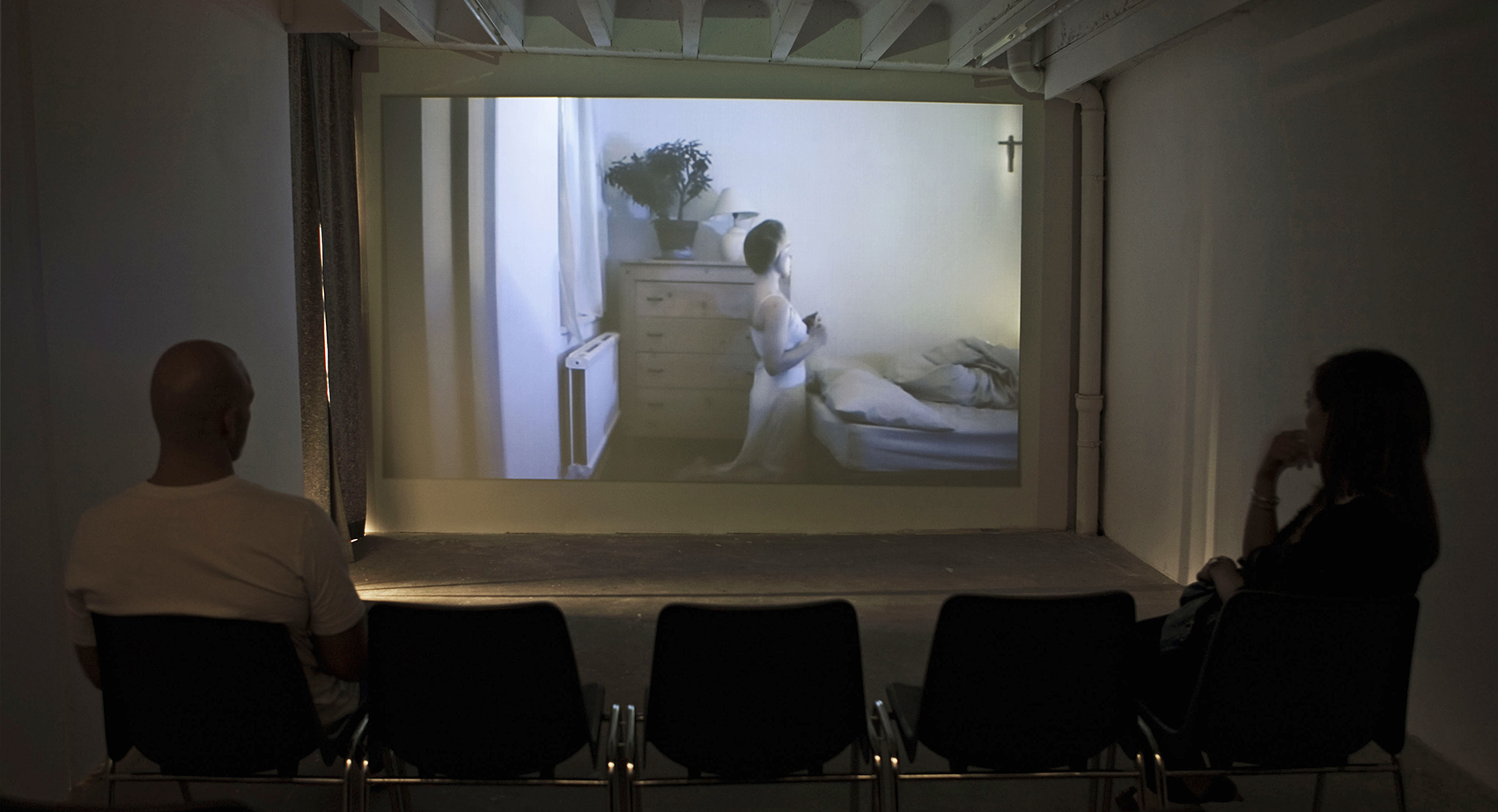 The film Frigidaire tells the story of a stewardess's relationship with her vintage fridge. The eponymous exhibition showcases the film in a custom-built theatre, expanding the cinematic narrative into the gallery space with photography, sculpture and installation along with Women in Refrigerators, its comic-book adaptation. These views of the Kunstverein Friedrichshafen and 14-1 Gallery show an airplane cabin installation, movie posters and painted billboard, and the fridge model P100, a subliminal sound installation, all ubiquitously branded under the fictitious airline label Frigidaire.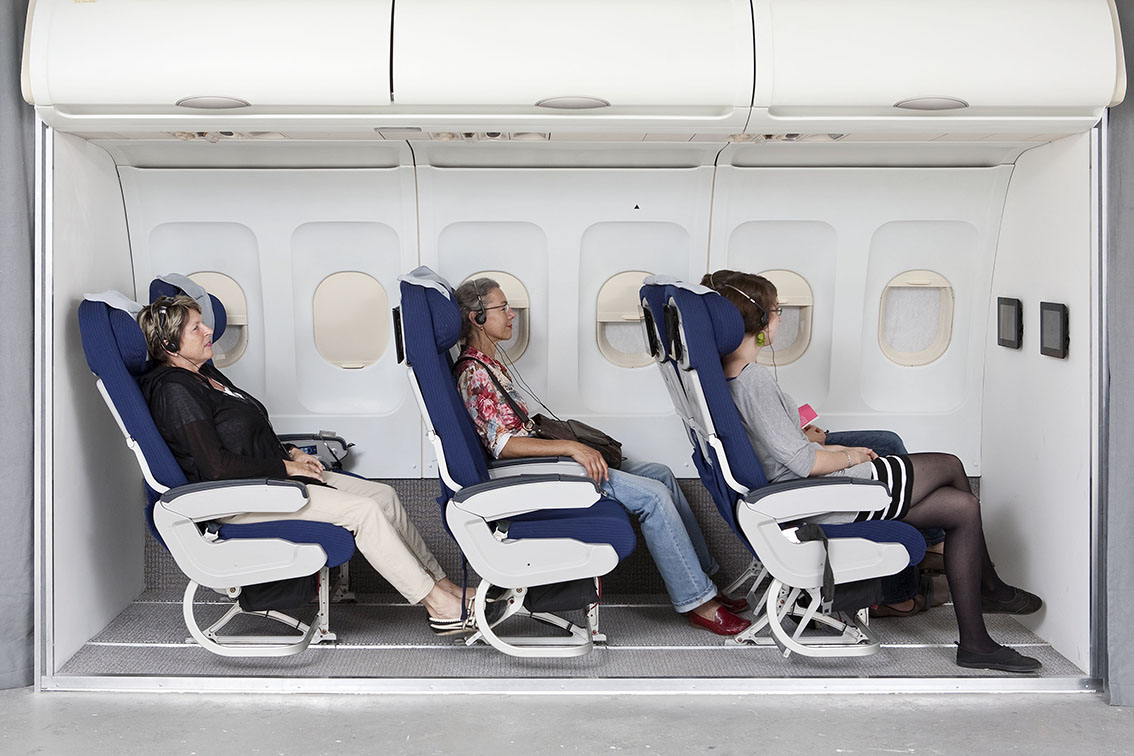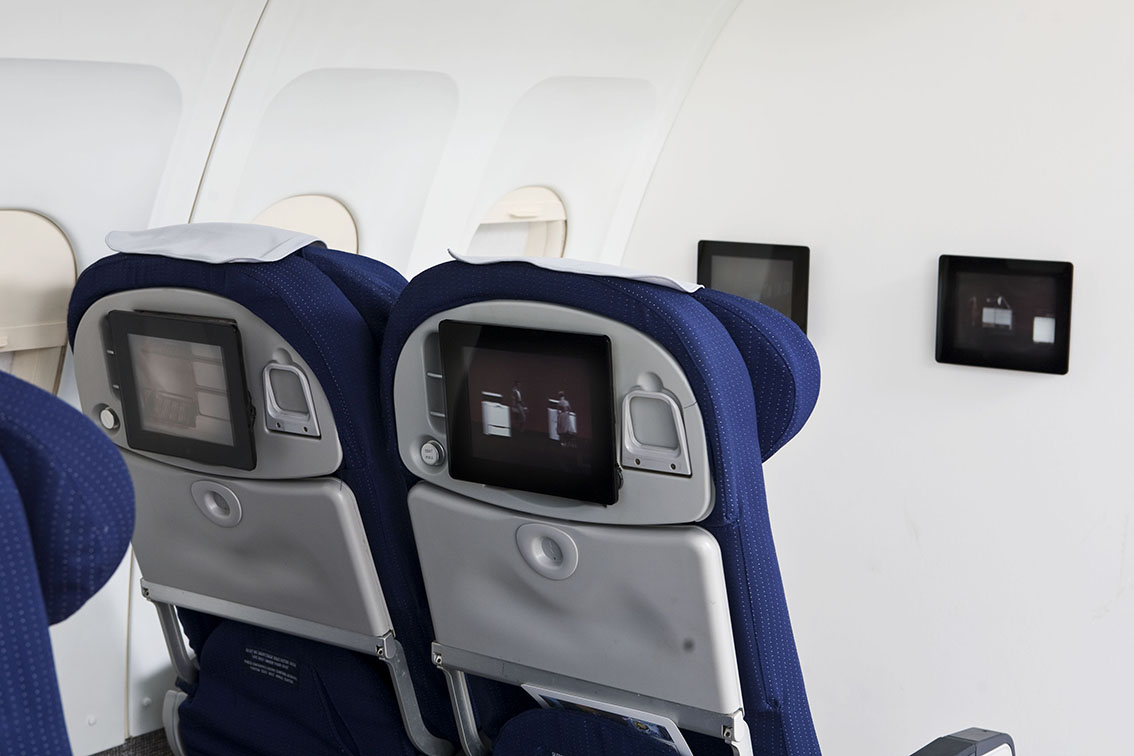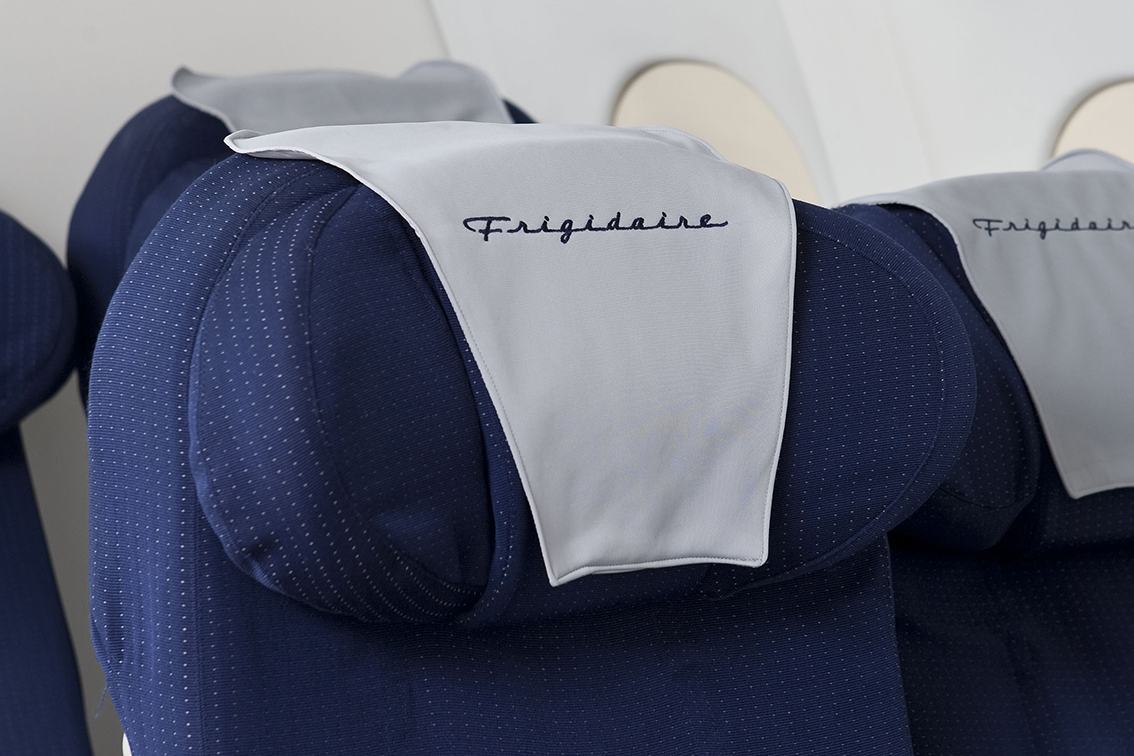 Frigidaire Airline
Imperial Aircraft is an installation of the cross-section of an airplane cabin with branded cushions and seat-back monitors showing commercials for domestic appliances from the Imperial (1957) and Sheer Look (1956) campaigns. (The videos are in the public domain).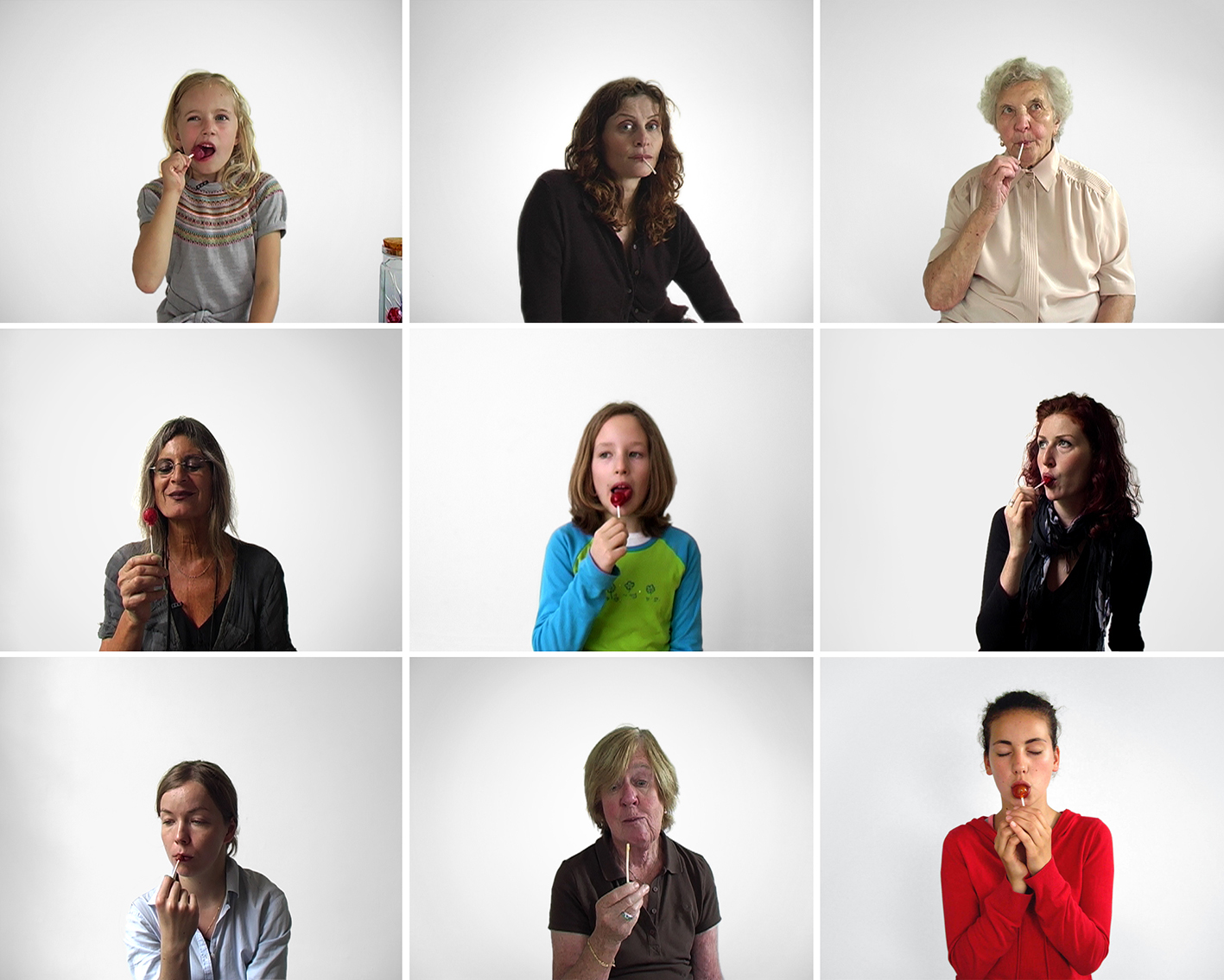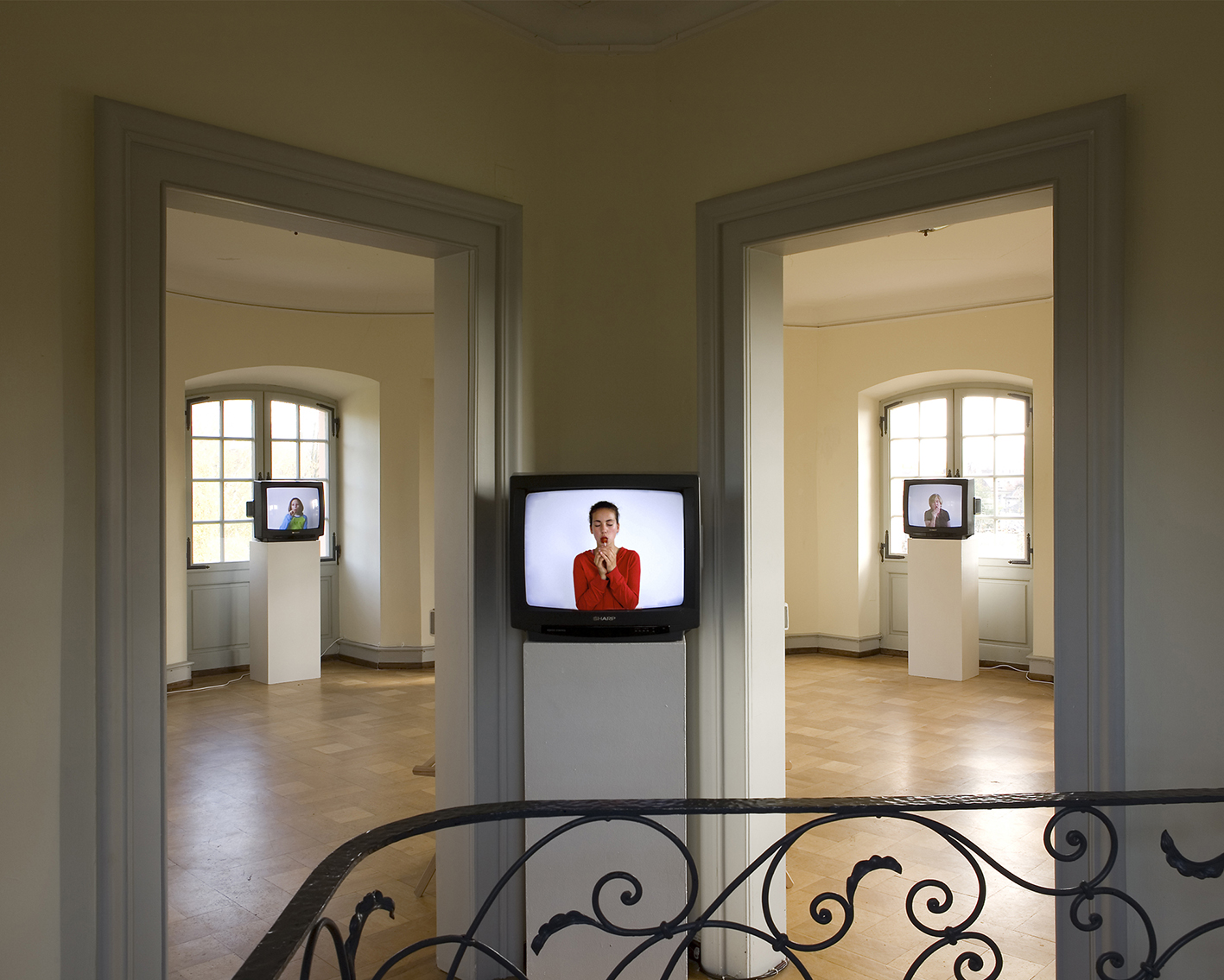 The LolliPop Portraits  are a series of 12 video portraits of women from the ages of 4 to 84, each consuming a lollipop in their own idiosyncratic way: some wistfully savouring the intense flavour for three quarters of an hour, some crunching down to the lollipop stick in under two minutes. Having been left alone with only the camera and their lollipops, the portraits' subjects strip away layers of preconcieved sexual metaphor and self-conscious performance to reveal moments of breathtakingly beautiful introspection.
Visitors to the show have the opportunity to choose a lollipop and sit down in front of a live video camera to perform their own real-time lollipop portrait.