The white cube as an institutional commercial space is staged in Swing Shoe Shop with a fitting bench, shoe horns and nylon sockies. Gallery visitors are invited to try on the shoes (for sale for €99.90 in a custom silk-screened shoebox). The 50 0dd pairs of shoes are appropriated 1920's to 1940's dance shoes: some are unworn, others considerably threadbare, and each tells its own story. On a surreal museum audio guide, a voice actor narrates the back-stories in a period transatlantic accent. For a slideshow of the collection and the accompanying audio tour, check out the video.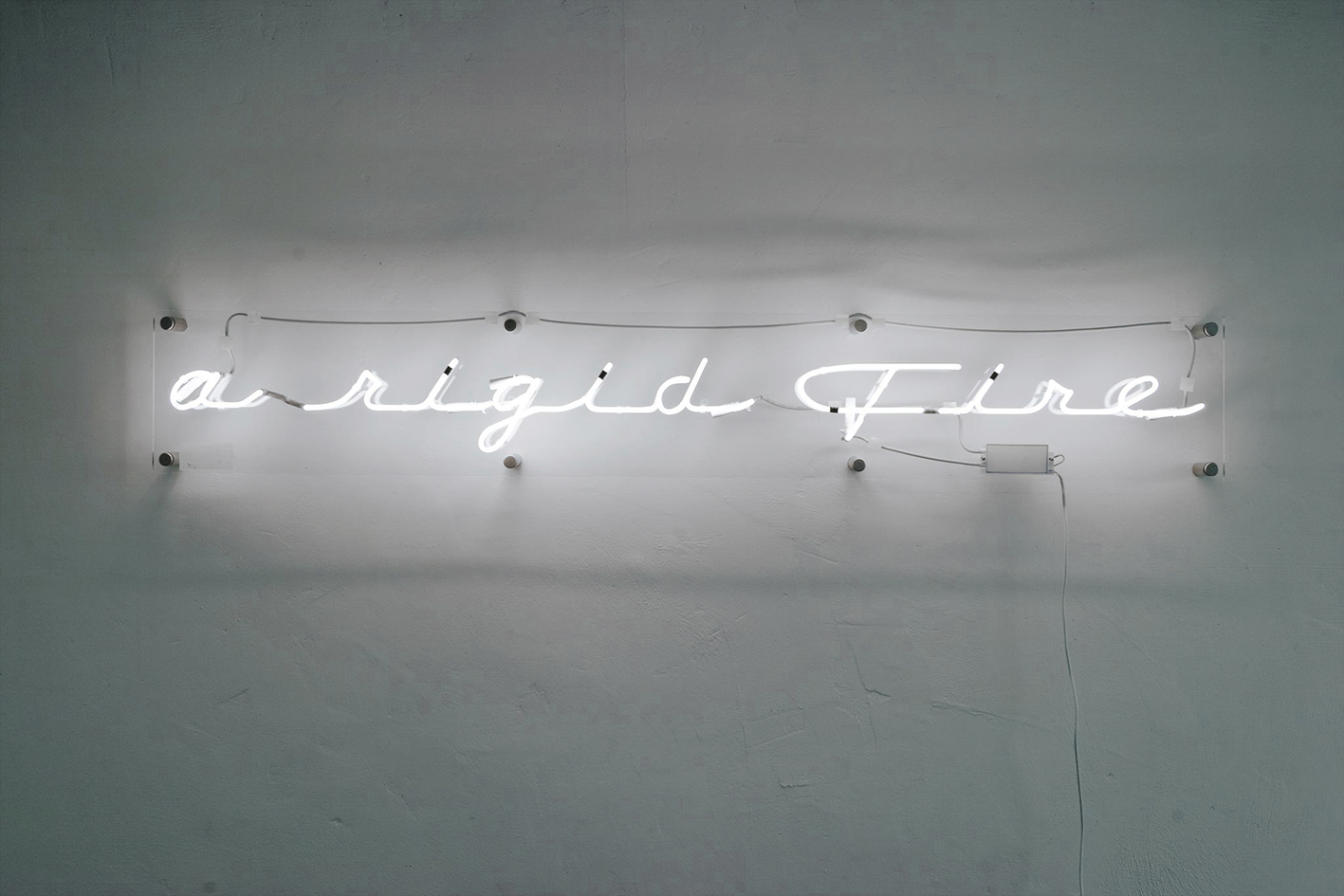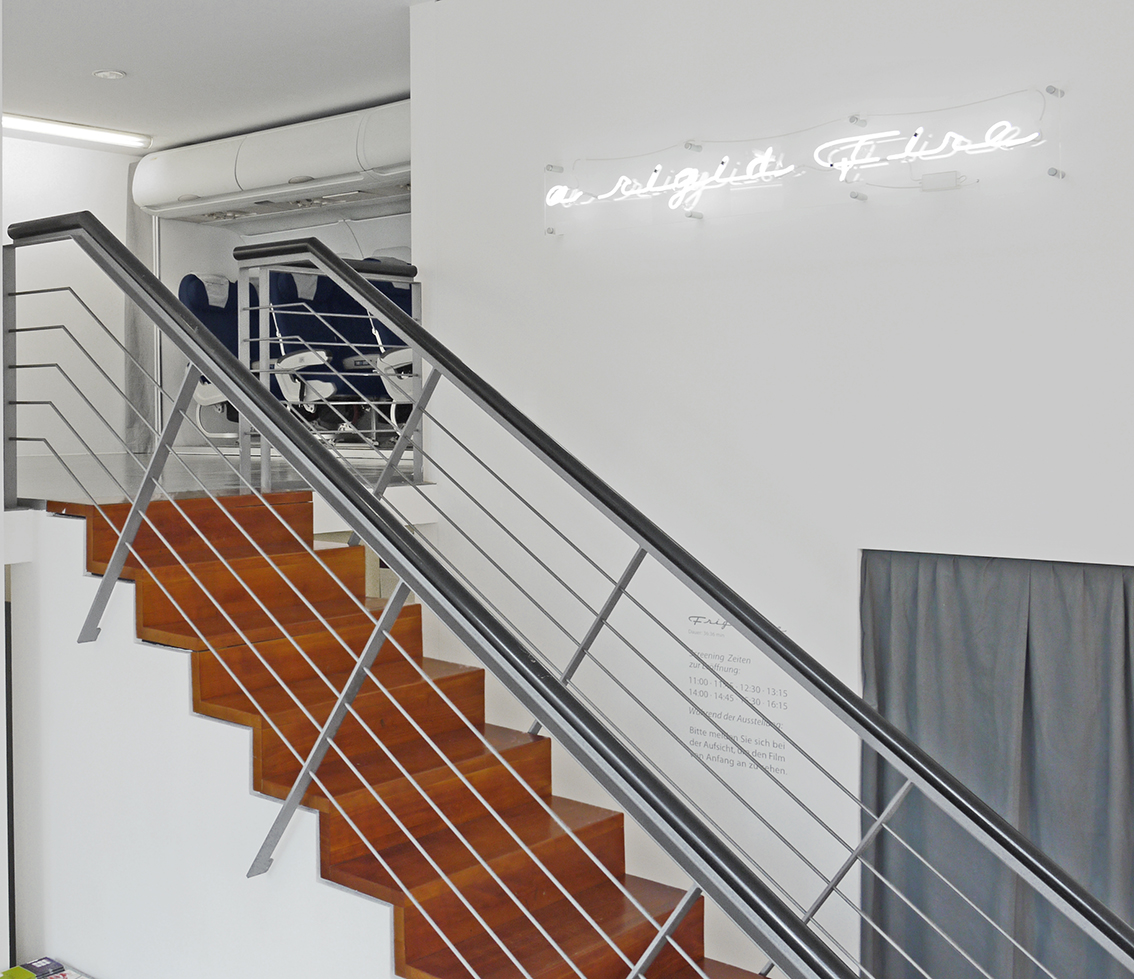 On 26, Sep 2012 | In object | By selene
This neon work is an anagram of the brand icon 'Frigidaire' and hangs above the 'airstairs' leading up installation Imperial Aircraft.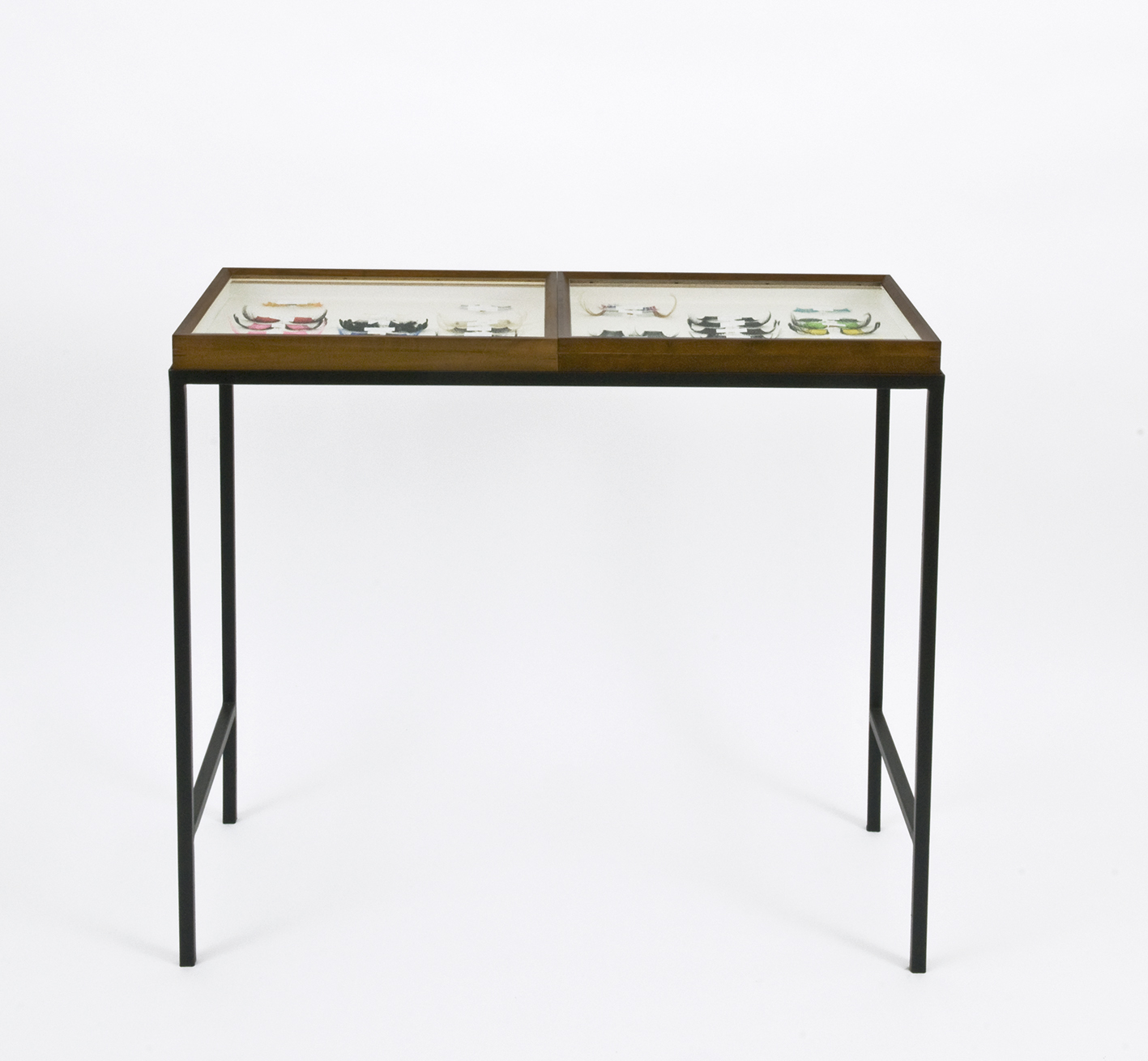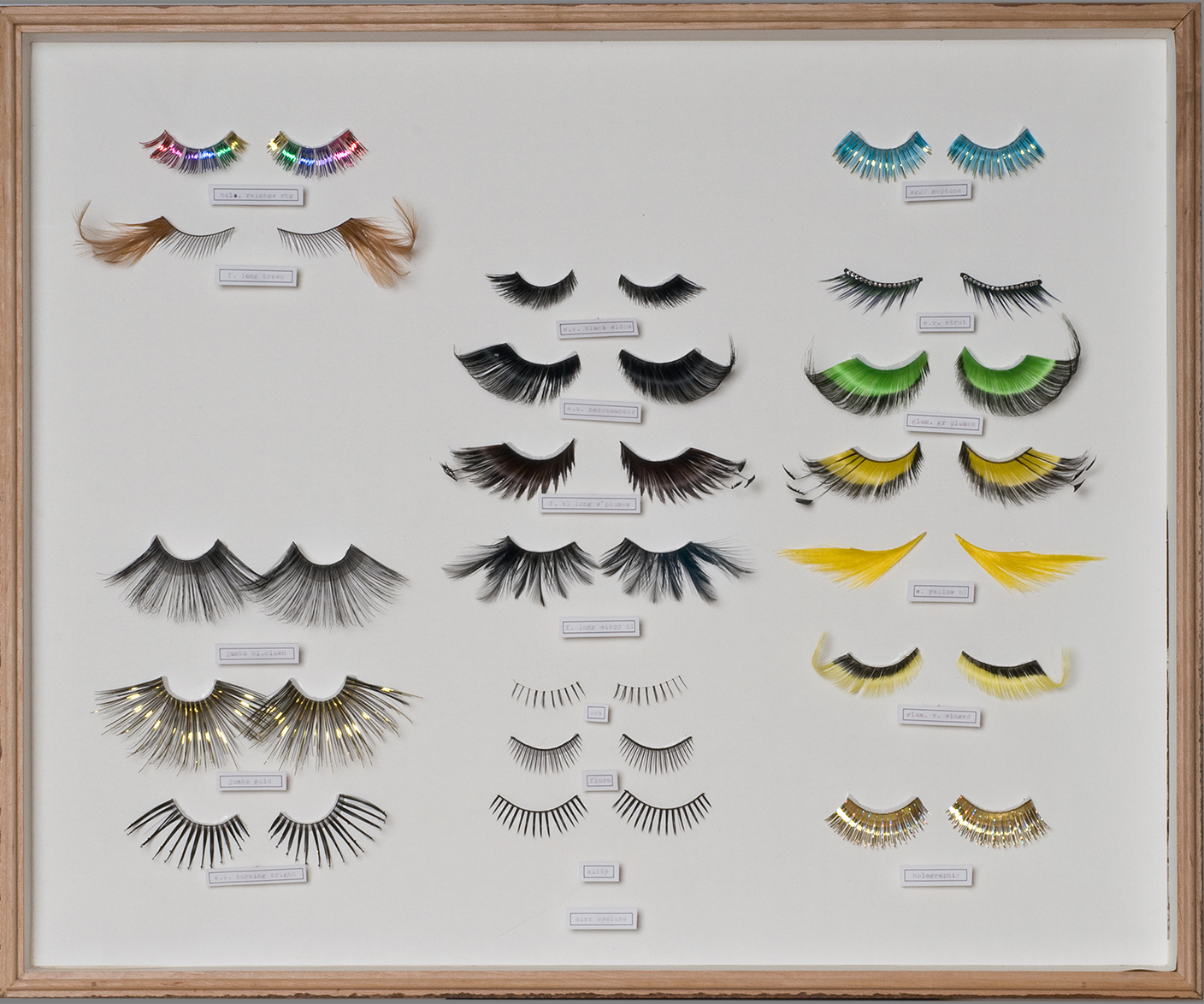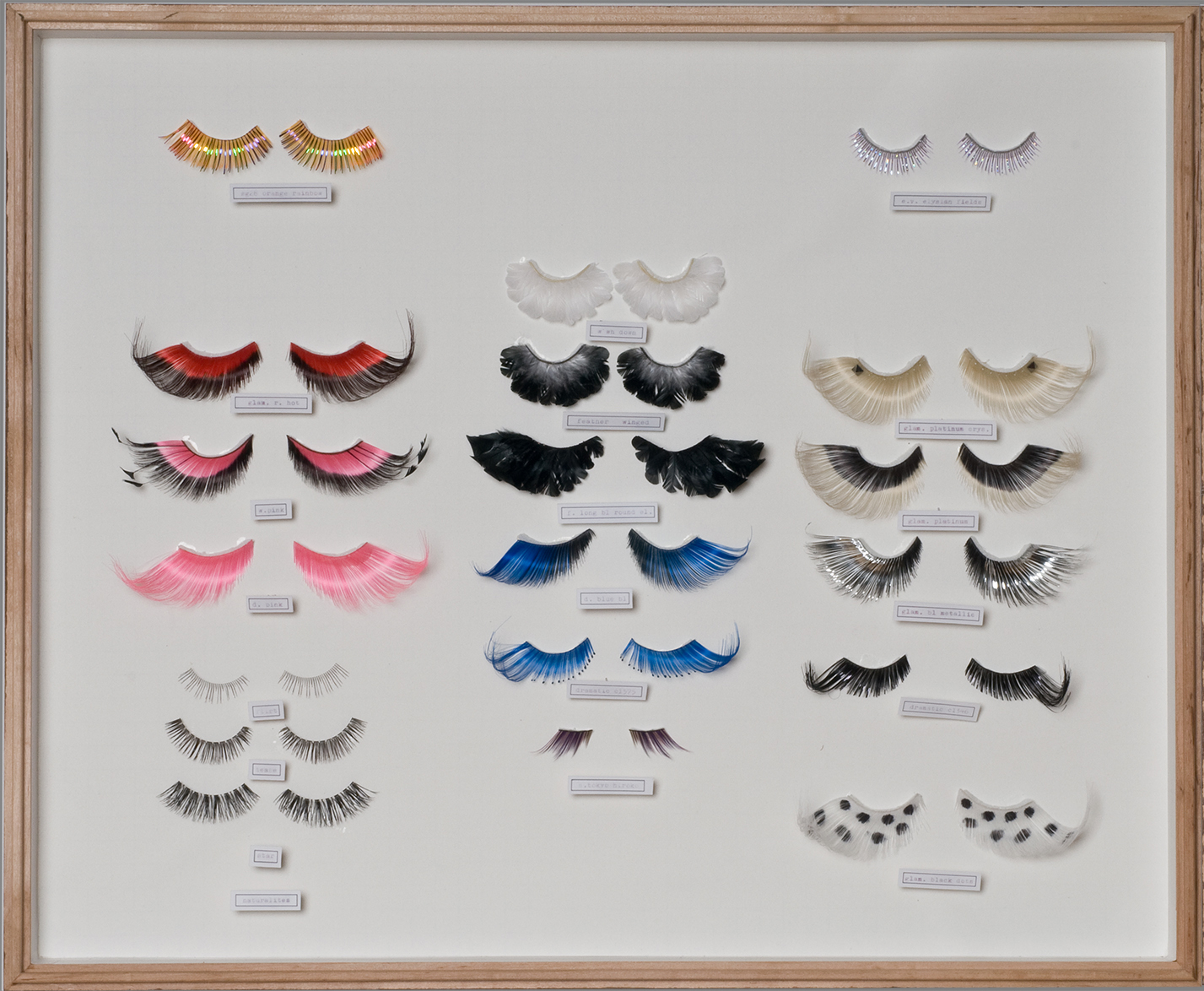 On 25, Sep 2012 | In object | By selene
Cilia Falsa consists of entomological cases with systematically organized prosthetic eyelashes and taxonomical nomenclature. The work makes a visual analogy between batting wings and eyelids; where the signs of identity and sex are convoluted.